FOR HONOR: VIKINGS
(Reddit Flair Designs)
"Sometimes a viking is born who carries the spark of gods: Raiders, we call them. It is a name that can summon armies. Ruthless, fearless, made for battle. The Dane Axe was the mightiest weapon of our ancestors; they wield it without mercy. The moment of a viking's death is chosen by fate. So what use have they of armor? Or of fear?"
_____________________________________________________
"There are traditions among our people that run deep as stone. Their shields are as versatile as they are strong. Their swords are lethal. Simple. An ancient design. And a leader who does not lead the charge is no leader at all. They are called Warlords; a name that is earned: another ancient tradition. To become a warlord means service to all who need it, for life. They are the shield of our people... and they will not fall." 
_____________________________________________________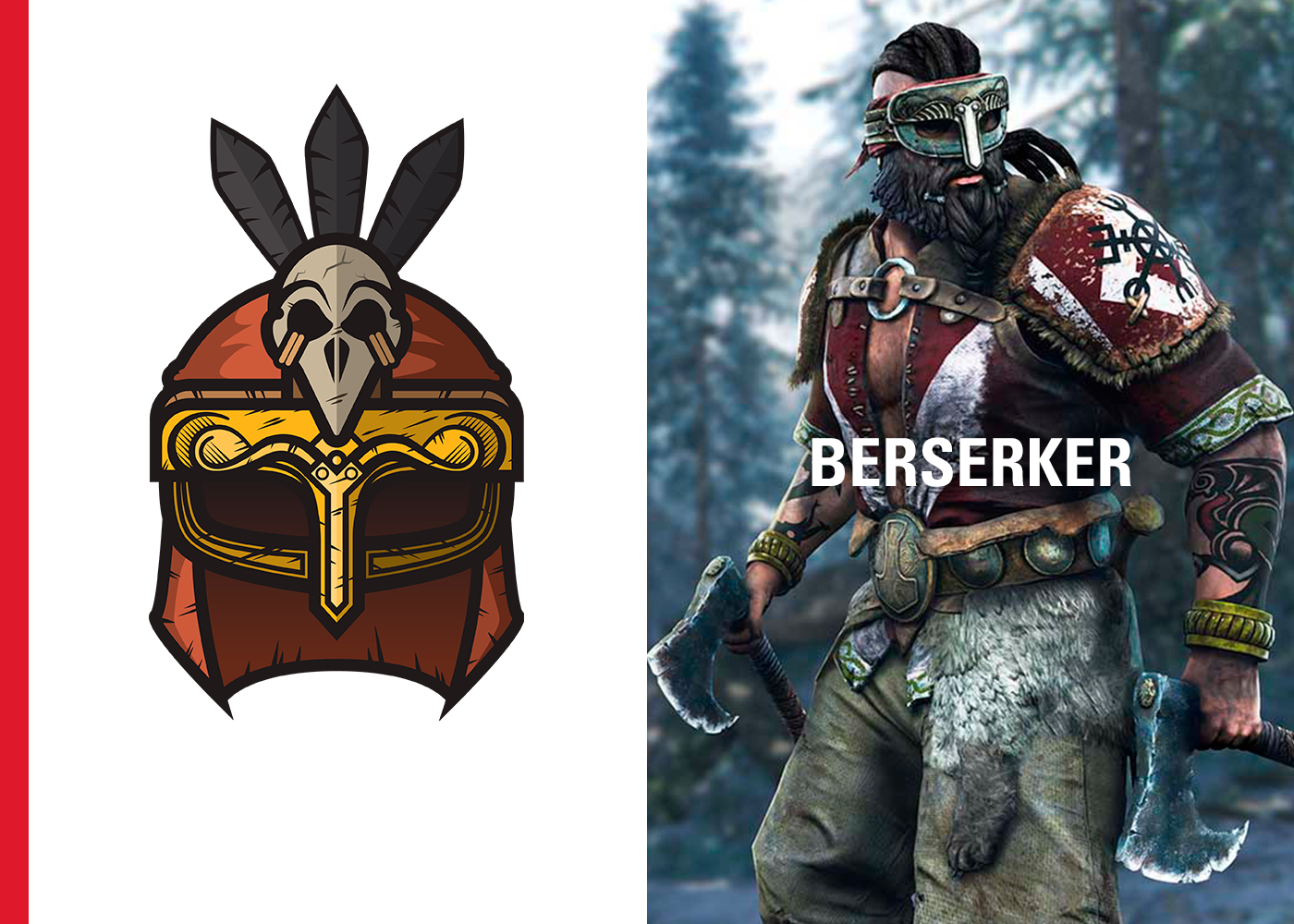 "The vast forests of our lands are said to be filled with the spirits of beasts. Sometimes those beasts join us on the battlefield: Berserkers. Wild, free, and utterly without fear, they fight with twin axes but their true weapon is their passion. There is an ancient riddle: what is stronger than steel? Blood is our answer; blood and fury." 
_____________________________________________________
"Valhalla: our reward for dying in battle. But what of those who die elsewhere? The Valkyries - a warrior order who have made a deal with the gods. Each one can earn glory for our fallen dead. In time, they can win a place for the deserving. But they alone decide for whom they fight. Masters of the spear and the shield, scouts, trackers, and perhaps your only hope for salvation." 
_____________________________________________________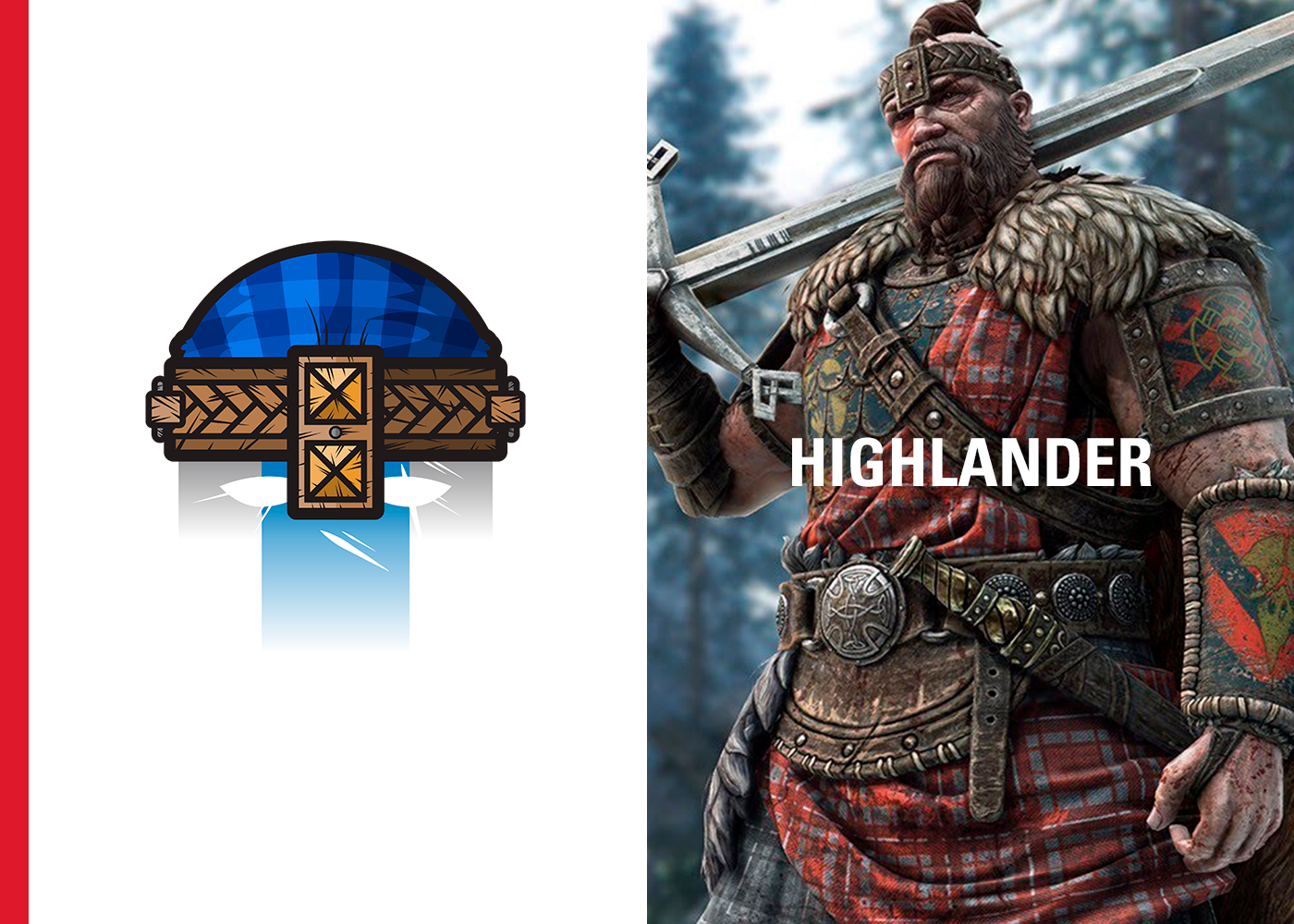 "Like the rocks that break the waves, Highlanders have weathered many storms. Ancient alliances kept their lands but their owes have come due. They join our war out of obligation but they are not to be underestimated. Their claymore is the heaviest sword ever wielded. It can cut down even the most armored warrior. The elements battering their lands have made them strong. War has made them deadly." 
_____________________________________________________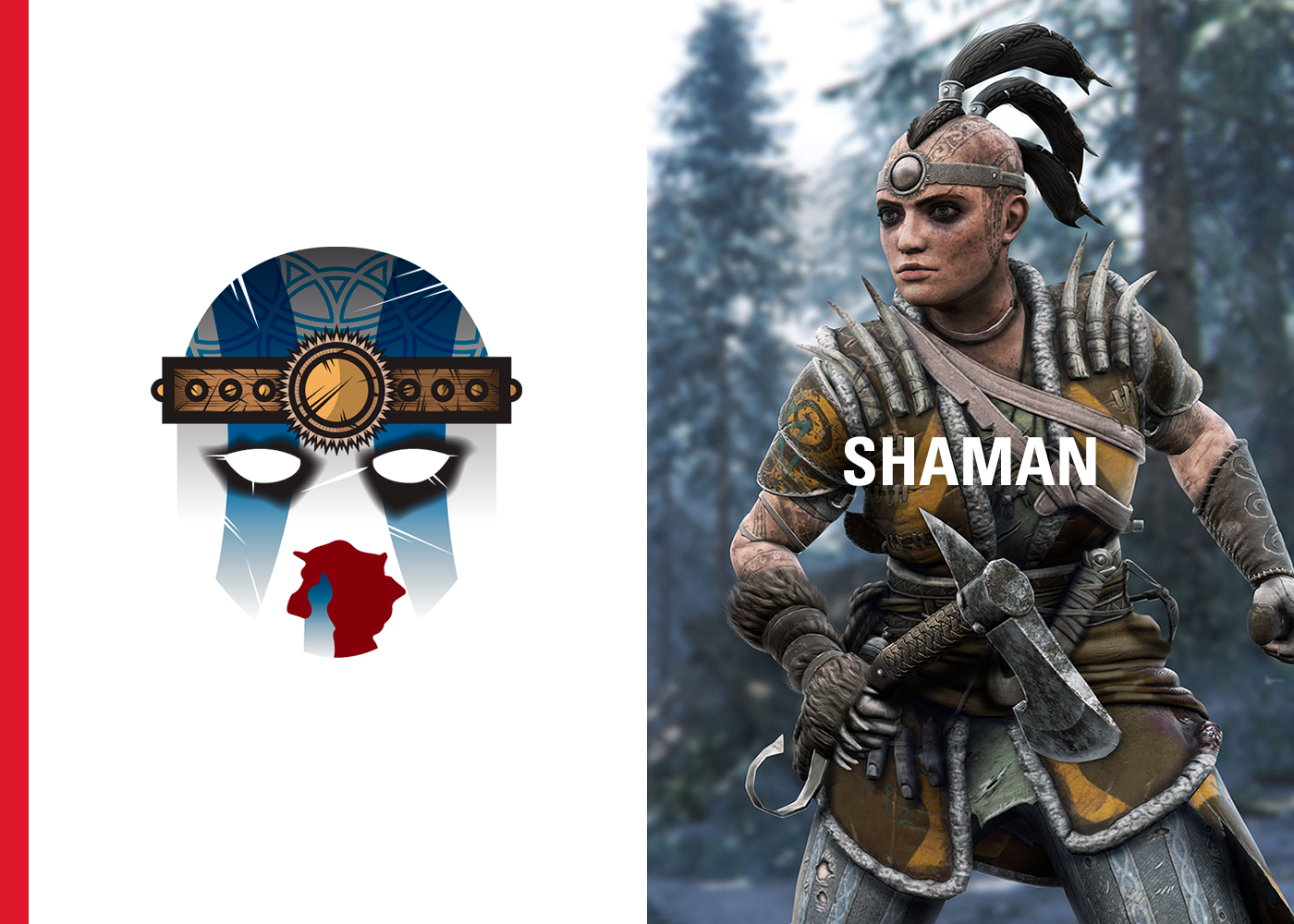 "Do you hear them? They are always whispering. Just out of reach. But when the red spills, she can hear them louder. They shout excitedly when bones break. Do you hear them now? They scream of war. They scream the name of those next to die. She will use her hatchet and dagger to cut bodies down and then she will use her hands. They are louder now. The voices overwhelming. They won't stop. 
They won't stop until all lay dead." 
_____________________________________________________
The Vikings of For Honor. These are a part of series of illustrations based on the Game "For Honor". These are also being used as the FH Subreddit flair. (Flair are Subreddit specific images that appear next to your username. These are available in the For Honor Subreddit)
DISCLAIMER: All Vector Art shown here was designed (and is owned) by Grayson van Loon. All reference images displayed alongside vector imagery are owned by Ubisoft®. They are there purely for reference/context. 
Font: Univers Condensed Bold